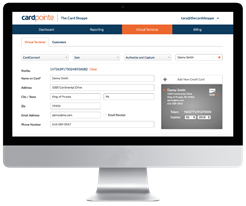 Process, void, refund, re-run payments










P2PE Terminals
Our EMV terminals are simple to use and only require an internet connection to start processing transactions. Every transaction is secured with Point-to-Point Encryption and our interchange optimization saves you money on the issuing bank's fees.
Online Payments
We create simple online payment forms branded to your business. Our forms allow you to collect payments/invoices 24/7 and require no developer involvement. We provide you with a URL to link on your website and/or to include on your invoices. We can also embed your form directly on your website if you prefer.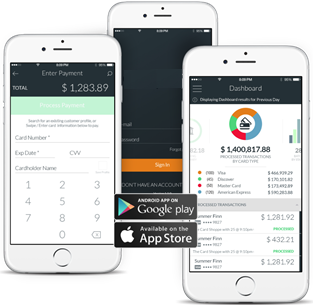 Mobile App
Extend the features and benefits of our platform to your mobile device at no additional charge. Run one-time payments (key entered or swiped using our mobile adapter) and manage all of your transactions (voids, refunds, re-runs, emailing receipts) regardless of where they originated from.
System/POS Integrations
Our platform integrates with almost any software or POS provider in the market. We are always looking to automate and streamline your payments.

Connect to existing systems